Our Theme is localized and it includes a .po and .mo file so you can translate the theme to your own language.
Step 1: Copy Default.po File
Located in the "languages" folder of the theme is a file called default.po. Copy this file to your desktop for editing.
Step 2: Edit Default.po File
Open the .po file using a program like PoEdit.
Click on the text to edit and enter your translation in the bottom box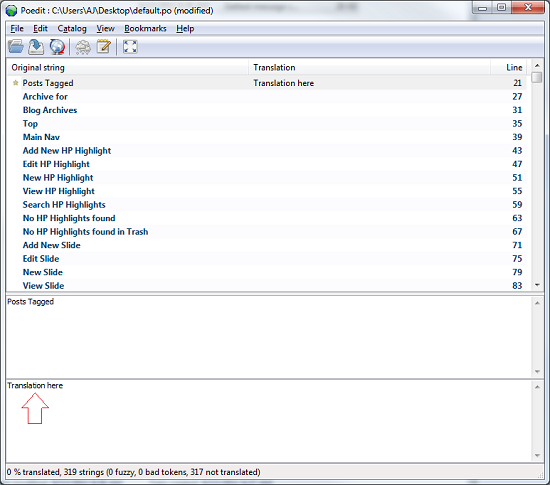 Keep Reading